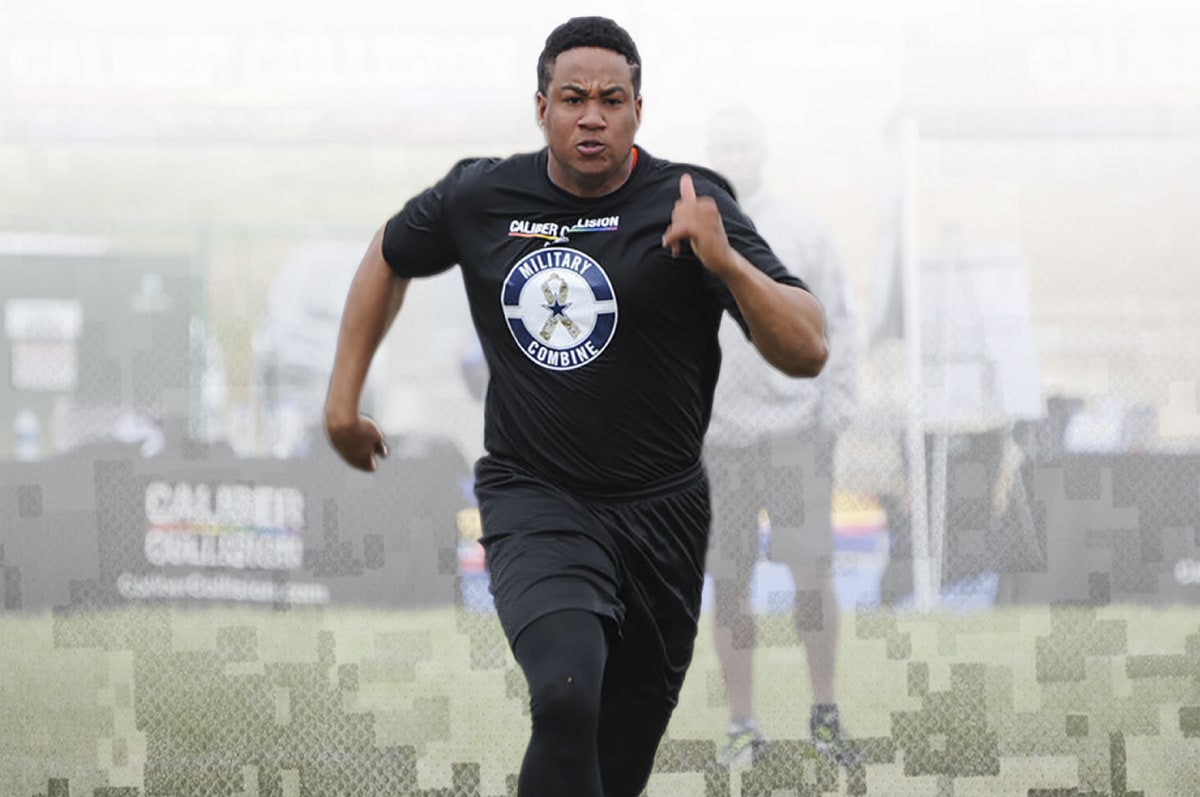 At Caliber Collision, we're dedicated to always going the extra mile for our military service members. And as America's largest collision repair company, we were so proud to team up with America's team, the Dallas Cowboys, to bring our heroes the inaugural Caliber Military Combine. The first round was a huge hit, but now it's time for the grand finale! It's time for some of our toughest troops to hit the turf, and see who will charge through the ranks to become a champion.
Next Saturday, February 25 at AT&T Stadium in Arlington, TX, the winners from round one of the Caliber Military Combine will come together for the final showdown. They'll flex their fortitude and see how their stats stack up against the NFL Pros. After they've battled it out for bragging rights, we'll announce who's the beast of the best, and that all-time winner will have the pleasure of announcing the Cowboys' 2017 draft pick at the AT&T Stadium this April.
For those not competing in the heats, we still have plenty of seats. Download your FREE TICKET today, come out to see the bout and take advantage of this great opportunity to:
Watch our heroes compete
Enjoy food and drink
Meet Dallas Cowboys Alumni
Meet Dallas Cowboys Cheerleaders
Meet Rowdy
Get a free tee shirt or commemorative Nerf football for the first 1,000 attendees
Have fun with the whole family!
Plus, if that wasn't enough, we're also gearing up to do some serious good. Through our Recycled Rides program, we will be gifting three vehicles to Ft. Hood military families in need of reliable transportation. This will be our eighth vehicle donated to military service members, and we are so proud to continue this initiative down the road. And thank you to all the Caliber Collision employees who donated their very talented time to help make these giftings possible. We couldn't have done it without you.
Join us for an afternoon of family-friendly fun, seeing our troops in action, and of course, giving back to those who gave so much for our country. As always, it's our mission to restore the rhythm to people's lives – any way we can.
To download your free ticket, visit here: https://calibercollision.com/combine/
AT&T STADIUM
Arlington, TX
FEB 25, 2017
2PM – 5PM