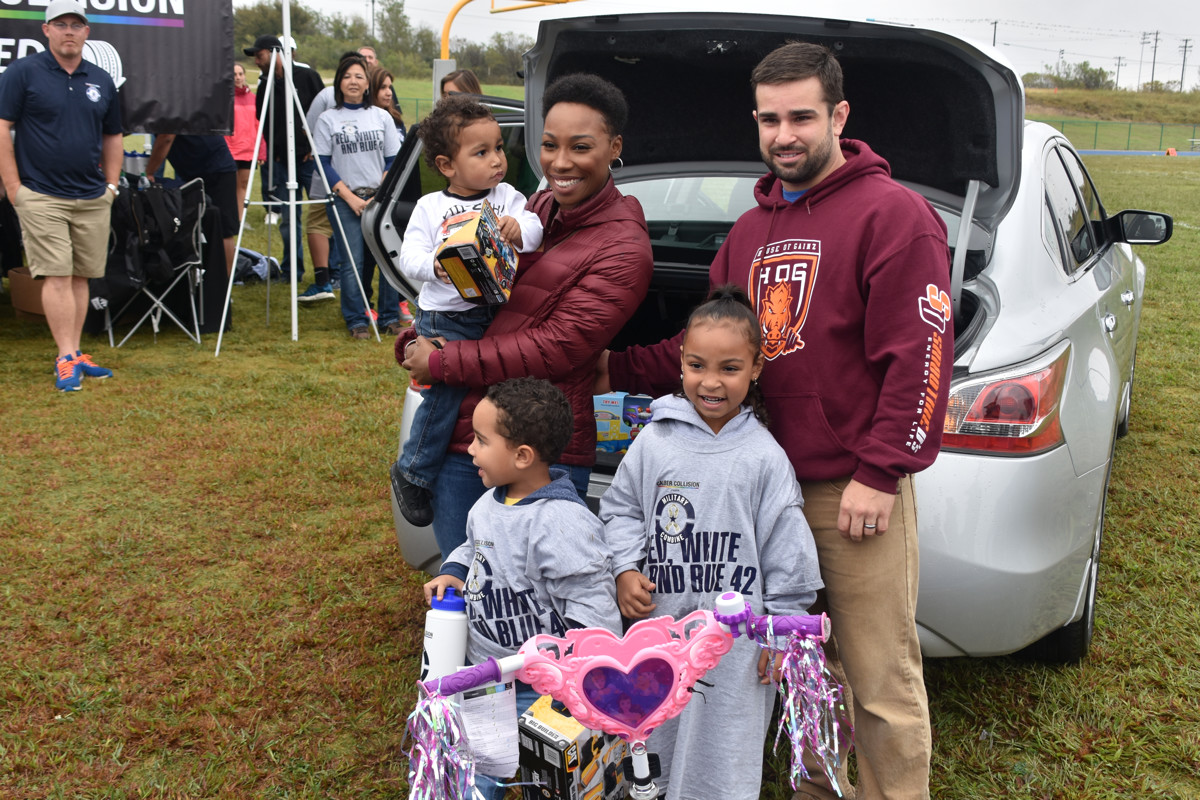 As America's largest collision repair company, we were so unbelievably proud to partner with America's team, the Dallas Cowboys, to introduce the inaugural Caliber Collision Military Combine. And we could not be more pumped about how things turned out.
On November 5th, at Fort Hood near Killeen, TX, nearly 60 active duty soldiers came out to compete, test their tenacity and see how their stats stacked up against the pros. The put their training through the ringer, competing in 40-yard dash, broad jump, shuttle run, vertical leap and a two-minute push up contest. The Cowboys better keep their heads on a swivel, because they weren't the only stars on the field that day.
The best of the best rose to the challenge and will advance to the finals at the Dallas Cowboys Headquarters in February. We invite everyone to come out and see the stars of the stripes in action, participate in the raffle for Cowboys' tickets and enjoy the opportunity to rub elbows with Cowboys alumni and Dallas Cowboys Cheerleaders. The all-time winner will have the pleasure of announcing the Cowboys' 2017 draft pick at the AT&T Stadium in Arlington, TX in April 2017.
The Military Combine was a day full of excitement, but one hero in particular stood out among the best. In addition to the combine, we had the opportunity to surprise one incredibly deserving veteran with the keys to a newly refurbished vehicle thanks to our Recycled Rides program. Taken completely by surprise, Austen Kent and his family were all smiles as they were called up to accept the gift.
Thank you to everyone who made the Military Combine possible. And a big round of applause to the Dallas Cowboys for their continued and unprecedented support. At Caliber, we're dedicated to going the extra mile for our military service members, and we could not have done it without you.