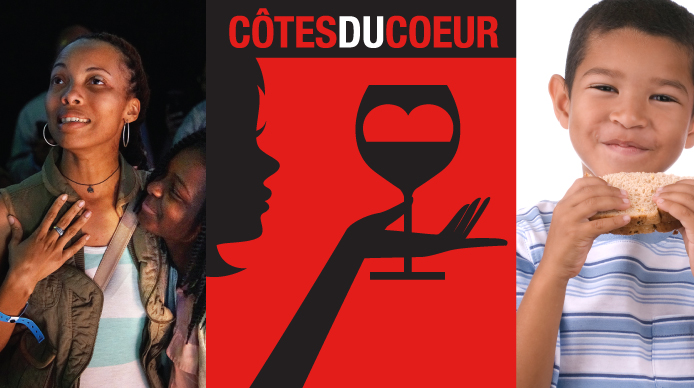 Well, another year in the blue books, and what a year it has been. As we reach the end of the road of 2016, we'd like to take a look in the rearview and remember all the incredible things that have happened. And more importantly, thank those responsible for making this such a great year – you. Without you, our amazing customers, friends and family, we wouldn't be where we are. So, check your winter checkup and pile in as we take a trip down memory lane.
RECYCLED RIDES
Since 2012, our Recycled Rides program has worked tirelessly to change the road ahead for some very deserving people. And 2016 was no exception. We started the year with a goal of 30 planned giftings, but thanks to so many amazing people, we were able to gift 48 refurbished vehicles to deserving veterans and local families. Together, we can continue to change the road ahead for those who rose to protect our freedoms.
RHYTHM RESTORATION FOOD DRIVE
Every year, we gear up for our annual Rhythm Restoration Food Drive designed to rally customers, local business partners and the general public to donate meals to children who need it most. And we're proud to say this year's did nothing short of fire on all cylinders. Together, we collected 3.1 million meals for donations to 37 different food banks across the U.S., beating our personal best for the fifth year. Another year of full stomachs and full hearts.
AMERICAN HEART ASSOCIATION
We've been so proud to partner with the American Heart Association for the last several years. But moving forward, 2016 will be a tough year to beat. First, we partnered for the Côtes du Coeur charity gala, which raised a record $4 million and became the most successful one of all time. Then, we were lucky enough to host another Caliber Classic, a golf tournament whose entire proceeds go to benefitting heart health research. And lastly, we participated in AHA's annual Heart Walk for the fourth year in a row, proudly adding to the one million people who participated across 300 events. We are so proud to partner with a non-profit who, like us, puts their hearts into everything they do.
STRENGTH IN NUMBERS
When we started this business almost 20 years ago, we had no idea what the road ahead had in store. But thanks to you, we've been able to grow and support our communities. Just this year alone we've added 116 new locations, making us 460+ strong, including three new states nationwide. We've also hired 2,025 new employees, totaling more than 10,000+ teammates. It's this continued growth – and your continued support – that allows us to help 850,000+ people each year.
It's been a pretty incredible year for us at Caliber, but as 2016 slowly fades away in the horizon behind us, we're reminded to look forward to the future and focus on the opportunities ahead. Because no matter where the road takes us, we're happy to have such amazing people as our co-pilots. Thank you: here's to 2017 and restoring more lives than ever before.