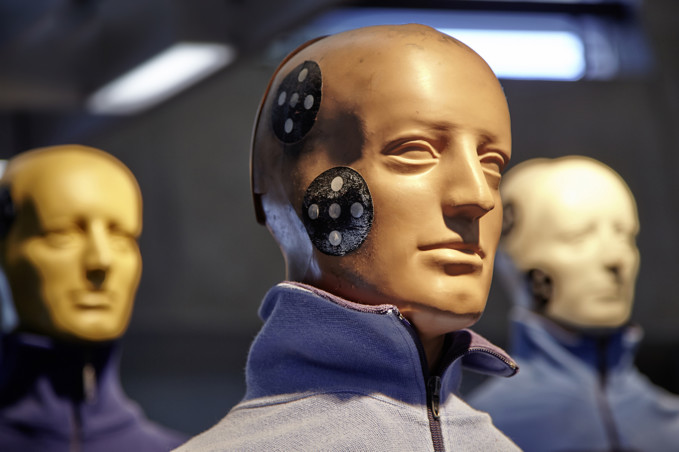 While we are in the collision repair business, we at Caliber care more about keeping you safe, rather than keeping busy. Every year, the Insurance Institute for Highway Safety (IIHS) crashes, wrecks and absolutely destroys the year's newest vehicles to find out which ones are keeping you safe, and which ones are just playing it safe. Because whether you're just running to grab groceries, or taking your winter road trip, you deserve to be safe around every turn. So, buckle up as we take a test-drive in some of 2017's superior safety options.
This year, 38 models won the highest IIHS award – Top Safety Pick+. Toyota leads the way with nine Top Safety Pick+ Awards, followed by Honda and their Acura division with five awards. To qualify for the prestigious award, a vehicle must earn top ratings in the five crashworthiness tests, an advanced or superior rating for front crash prevention and an acceptable headlight rating. These strict parameters quickly weed out automakers who are not making an effort to tailor their safety specifications to each individual vehicle. Some automakers have been "bundling" their safety features, which results in high marks in some areas, and less than satisfactory marks in others. And the IIHS is putting their lead foot down, requiring automakers to step up certain safety features, or step out of the limelight.
Speaking of light, one of the newer, stricter safety sections is headlights. Unlike previous years, IIHS toughened the criteria for Top Safety Pick+ to include a much stricter headlight evaluation after discovering that government standards, based on laboratory tests, allowed for an enormous disparity in the amount of illumination headlights were required to provide. "The field of contenders is smaller this year because so few vehicles have headlights that do their job well, but it's not as small as we expected when we decided to raise the bar for the awards," says Adrian Lund, IIHS president. "Manufacturers are focusing on improving this basic safety equipment, and we're confident that the winners' list will grow as the year progresses." The IIHS created these stricter parameters in hopes of encouraging manufacturers to offer new and improved features that help light the way for a safer trip.
The other area where IIHS is encouraging automakers to go full speed ahead is automatic emergency braking. Research shows that front-to-rear crashes decrease by 50 percent with autobrake. As of this year, a vehicle cannot earn a Top Safety Pick without an autobrake system that performs well in their track tests. Of the vehicles tested this year, 21 of the models now offer autobrake as a standard feature, and automakers have pledged to continue improving their autobrake technologies and plan to offer it standard on all vehicles by 2022. Because the best way to keep drivers safe is to ensure the accident never happens in the first place.
There you have it: the top picks for top-tier safety. We hope you've found this helpful and informative as you search for a new vehicle. All we ask is that you stay safe out there, and if find out the hard way that the car behind you didn't have autobrake, you can always count us to restore the rhythm of your life.