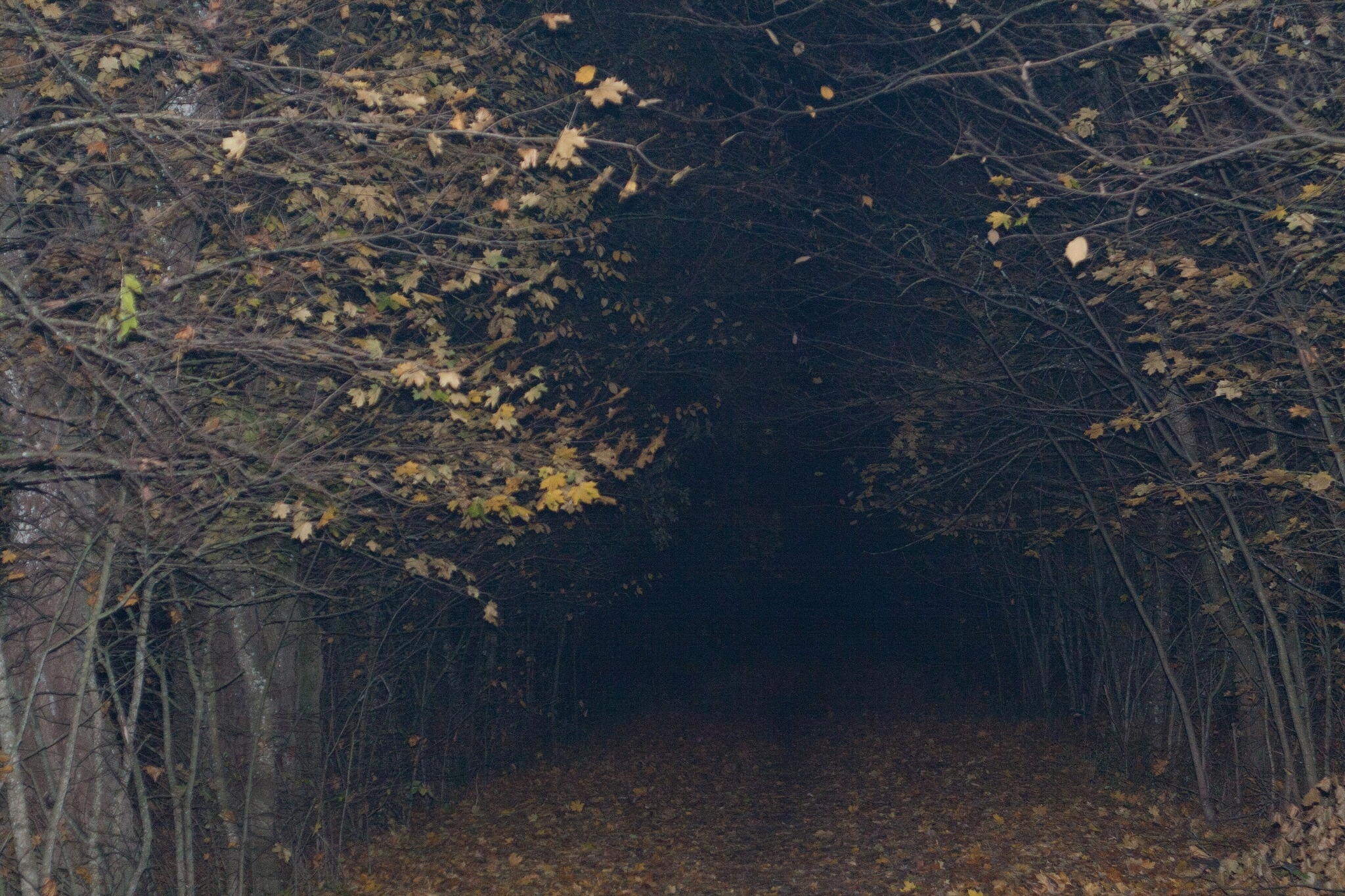 Halloween is creeping around the corner, and to help get you into the spirit, we've sewn together a list of some of America's spookiest roads. Naturally, there are plenty of white-knuckling drives that will surely scare you senseless, but for those more interested in the supernatural, there are even more mysterious streets that will have you leaping out of your skin. So, what do you say? Let's take a drive… if you dare!
CLINTON ROAD
The Clinton Road is chalked full of frights with religious ceremonies, witches and ghosts – oh my! Shrouded in forest, the road runs for miles of uninhabited land, until it reaches the sharply-named "dead man's curve." There, you'll find the Ghost Boy Bridge, where it's said you can see the reflection of the boy standing right behind you. Also, rumor has it, if you toss a coin into the water, the ghost of a young boy will toss it back! Not a bad spot to stop, even if just to pick up coins for the meter.
ARCHER AVENUE
This one is right in the heart – or haunt – of Chicago's history. The stretch of Archer Avenue between Resurrection Cemetery and St. James-Sag Church navigates through a number of cemeteries and frightening forests, each stacked with spooky sights. However, the most terrifying tale is that of Resurrection Mary. The ghost of Mary is said to hitchhike her way down Archer Avenue, looking for a ride out of town. But as soon as she passes the cemetery – boo! – she disappears into thin air. The scariest part though? … she doesn't chip in for gas.
GHOST TRACKS
Just south of San Antonio, you'll find one of Texas' most famous tales of terror: the ghost children of the tracks. According to the legend, if you park your car directly over the train tracks and put it in neutral, the ghost children will push it uphill and out of the way of any oncoming trains. And if you go one step further, you can sprinkle baby powder on the back of the car to reveal their tiny fingerprints. But you'll want to get a car wash after.
MONA LISA DRIVE
The oldest tale in New Orleans, Mona Lisa's tale is one that continues to "live" on. Legend has it, a wealthy man donated a collection of statues with the understanding the New Orleans City Park create a statute to honor his deceased daughter, Mona. The details of her death are still unknown, but it's said it was the product of literally loving someone to death. And now, she haunts young lovers looking to park and "take in the sights." Some have even heard her crying and scratching at their car windows. Poor Mona – it's going to be okay; there are plenty of ghosts in the sea.
There you have it: all the sights to see this All Hallows Eve. If you're feeling particularly brave, we recommend venturing out to a Halloween store for a last minute costume – you'll never be the same again. And if you're out and about, and someone dings your car door, or you have to swerve to miss a spirit, we'll be there to restore the rhythm of your life. Because there's nothing scarier than not having a ride.